Belgian Passport and Visa Photo Specs
November 18, 2008 /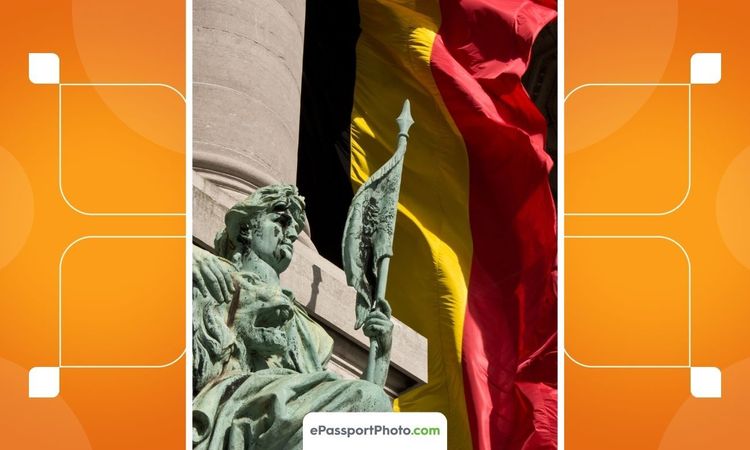 Belgium is one of Europe's smaller countries being only 12,000 square miles in size and having a population of 10 million. The country has been a constitutional monarchy with a stable government system for nearly two hundred years, the only exception being during World War II when it was occupied by Germany. The three main official languages of the country are French, German and Dutch but English is widely understood, especially in the urban areas. The Belgians take pride in the preservation of their culture as can be seen in their museums and well maintained palaces and grand houses. Besides the many tourist attractions the country has to offer, it's location in the heart of Europe makes it an ideal base from which to travel to the rest of the continent.
Tourism is an important industry that generates nearly 3% of the country's GDP. The growth of the industry can be seen from the fact that from employing 2% of the working population in 1993, it is not the occupation of over 3% of the workforce.
To apply for a Belgian visa you need to submit 3 color photos with the following specifications:
The background should be white or off white only so that the facial features are easily distinguished.

Only original photos which are clear and sharp will be accepted. Scanned images will be rejected.

The photos should be printed on good quality photographic paper.

It should be 2 inches X 2 inches is size.

The face as seen in the photos should be 1 inch as measured from the bottom of the chin to the top of the head.

You should be looking directly at the camera with both sides of your face being visible.

You should keep a neutral expression with your mouth fully closed.

Hats and other forms of head coverings are not allowed unless religious or cultural requirements make it compulsory for you to wear them.
It may sound very simple, but this is what causes a lot of people to be careless and submit the wrong type of photos. Take the time to ensure that what you are submitting meets the Belgian visa photos specs.
Belgian visa rules are not demanding and in most cases just a passport with at least six months validity and a confirmed return ticket are all you need to get a visa. However, different policies apply to different regions so it is better to contact the Belgian embassy to check what are the documents you need to submit along with the application. If you have Schengen visa it is valid for entry to Belgium, unless it is a single entry visa and you have already enter another Schengen country. If you plan to use a Schengen visa, make sure that it is a multiple entry one.