Brazilian Passport and Visa Photo
June 17, 2008 /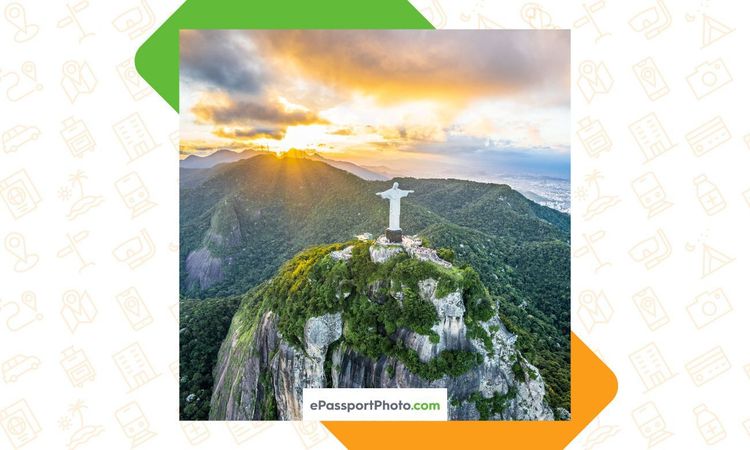 The Federative Republic of Brazil situated in South America is the fifth largest country in the world. Brazil is blessed with beautiful landscapes and soothing climate throughout the year.
The country with rich cultural and traditional values is also famous for its festivals and carnivals. The specifications of the Brazilian passport and visa are unusual and unique in the world. Thus, you have to be very careful while selecting a studio for a shoot up for the passport and visa photos. Although, different Brazilian consulate specify different criteria time to time but the common specifications are as given below. While, applying for a Brazilian passport 3 identical and recent photos of size measuring 5×7 cm are to be submitted along with the passport application. The full front view with light background color has to be shown. The passport booth instant photos are not accepted for the passport.
The photograph requires a date to be shown on the photo, but the digitally added dates are not acceptable. Brazilian passport & visa photo are similar to the US visa standards. The photos for the Brazilian visa should be recently taken with a measurement of 2" x 2". The photo should show the front view of the face. The background of the photos should be white. The snapshots and computer pictures are not allowed. Though, these specifications are the most recent, still you should confirm the specifications for the photographs while applying for the Brazilian passport and visa. There are many countries of the world, whose citizens do not require the visa to visit Brazil, such as Belgium, Bolivia, Ecuador, France, Finland, Malaysia, Spain, Sweden, and Turkey.