Cherish your kids' passport photos forever
April 15, 2008 /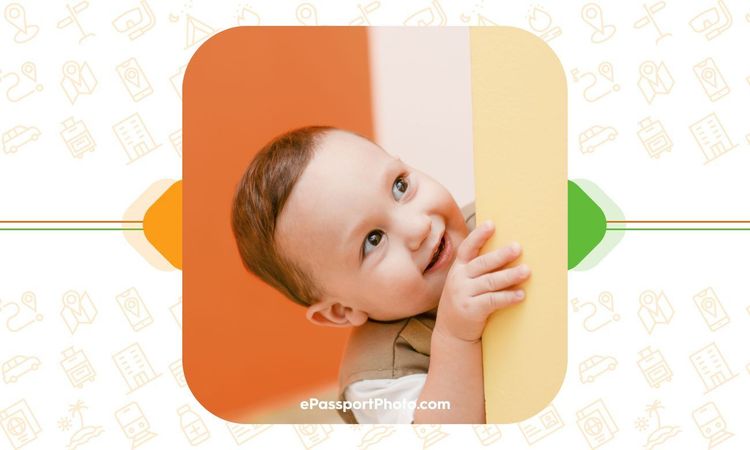 So you have decided to apply for a passport for your newborn? Many of you would agree that it's quite challenging to take good shots of such young babies. This is because newborns often fall asleep during a passport photography session. Though getting a passport photo of your child can be a tiresome job, but you won't be able to resist smiling when you recollect these small but important moments of his childhood. Therefore, if you want to succeed in getting a beautiful picture of your child, you should consider each step of getting a good passport photo for your child as a step towards attaining his true identification in this world.
Wondering how can you get your child's passport photos, which you would love to cherish forever? Here are few tips:
Ensure that the child has got a good amount of sleep before you take him for a passport photo session. The baby must be in good mood with his eyes open.

The background of the passport photo should be white. Therefore, you should dress up the baby in contrasting color, which doesn't blend much with the background color.

Keep the copy of your baby's birth certificate and his social security card handy.

Babies may get cranky during passport photo session, so you should immediately take a break. Feed the baby if he is hungry, but you can use a bright colored toy to ensure he doesn't fall asleep.

If the baby is too young to hold his head straight, you can make him lie on a white cardboard and shoot a nice passport photo. You can also put the child in his car seat and put a white towel around him and then take the passport photo.

Always check the passport rules set by government authority, it would help you take the desired shot without wasting much of your time and keeping the child calm.

Parents should not try to support the child by putting their hand or holding the child from the back side.

Don't put any toys or dummies to console the child, which are visible through camera.

The passport photograph of your child should look identical and should be printed on a low-gloss, plain white paper.

The passport photo of your child should be in sharp focus and should be devoid of any unwanted shadow at the background.