French Passport and Visa Photograph Requirements
November 26, 2008 /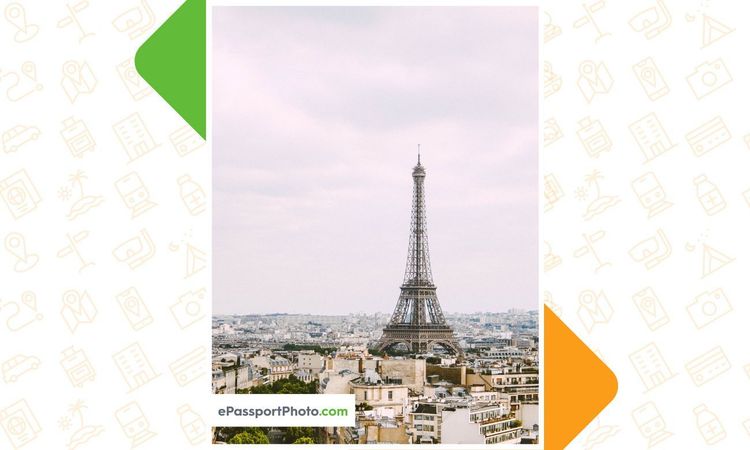 France is one of the world's most frequented destinations. It is one of the most popular holiday locales and offers the tourist everything from the glories of Paris to the famous wines of the Burgundy and Champagne regions, to the beaches of Nice and St. Tropez and incredible scenery in the interiors of the country. From the Loire valley to the French Alps, there is something here for everyone. And of course, the delights of French food are known throughout the world. The country is also one of the world's largest economies and has trading ties with every corner of the planet which translates into huge volumes of business adding to the already huge tourist inflow.
French requirements for both passport and visa photographs are spelt out in detail and any deviation from these specifications will result in the passport or visa application being rejected. The following conditions must be met for both passport and visa photos:
The photos should be submitted in 2 copies.

The photos should be less than six month old.

The photos should be of a 3.5cms X 4.5cms size.

The size of the head in the picture, measured from the top of the hair to the bottom of the chin should be approximately 3cms. That is, the face should make about 80% of the total photo area.

If possible, the ears should be exposed.

Photos should be in color showing natural skin tones.

The background should be either white or a very light color. Anything else is not acceptable.

Glasses or other eyewear of any kind that affects the appearance of the person is not allowed. To be on the safe side, it is best to remove your spectacles before having your photo taken even if you normally wear them.

Face masks and veils, even if traditional and part of normal wear, are not permitted.

The photos should not have any flash reflection on the skin.

There eyes should not appear red in color as often happens with flash photography.

Hair should not obscure, even partly, a clear view of the person's eyes.
France exempts citizens of many countries from require a visa to enter the country for short durations.
Because of increasing security concerns France is very particular that citizens applying for a passport and visitors wanting a visa should comply with all the specifications and requirements of the photographs failing which the applications will be rejected without any reference to the applicant. So please be sure that the photos you submit along with your passport or visa application for France, do not deviate in any way for the conditions mentioned above.