Japanese Passport Photo Specifications
June 23, 2008 /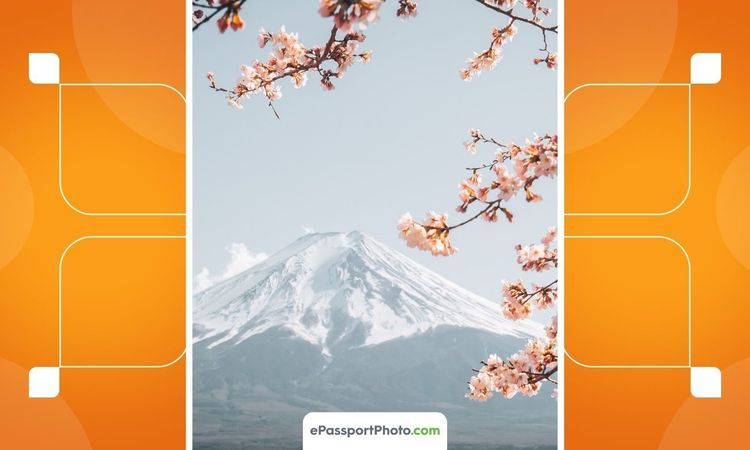 If you want to get a Japanese Passport, you have to apply with required documents including birth certificate, certificate of identity, proof of citizenship, one self-addressed stamped envelope, and valid passport photos. Normally, Japanese government issues passports for two different durations: five years or ten years. The Japanese citizens up to 19 years of age can get a passport, which is valid for a term of five years. However those above 20 years of age, can opt for a blue colored passport valid for five years' duration, or a red colored passport valid for ten years' duration. So if you are planning to apply for a Japanese passport, Japanese visa, or Japanese Alien Registration, remember, each one of them has different sizing requirement as far as the sizes of the passport photographs are concerned. So you must ensure that you follow the specifications set for these documents.
While Applying For A Japanese Passport
In case you require photographs for the Japanese Passport, get a passport photo in the specified size of 45X35mm. The height of the face from bottom of chin to the top of the head is 32mm to 36mm. In addition, the distance between top of the head to the top of the picture is between 2 to 6mm. The face of the applicant must be positioned almost in the middle of the passport photograph. The background of the photograph has to be a completely white or off-white. These provisions for the Japanese passport photos are also confirmed by the standards of EU specifications.
While applying for a Japanese visa
If you are applying for a Japanese visa, get the passport photographs in 45mmX45mm size with a white background. The applicant is not allowed to show the teeth and the facial expressions in the photographs. So, the mouth of the applicant should be closed with neutral expressions on the face. You must submit three identical photographs along with the visa application. The photographs should not be more than 6 months old. Again, these stipulations are similar to the EU passport specifications.
While applying for the Japanese Alien Registration
If you are applying for the Japanese alien registration, you need to get two identical passport photographs in 45mmX35mm size. All of these passport photo requirements match the standards of EU and UK passport specifications. In case of Japanese visa certificate of eligibility, you must produce two identical photographs in 40mmX30mm size.