Passport and Visa Photos for Denmark
November 13, 2008 /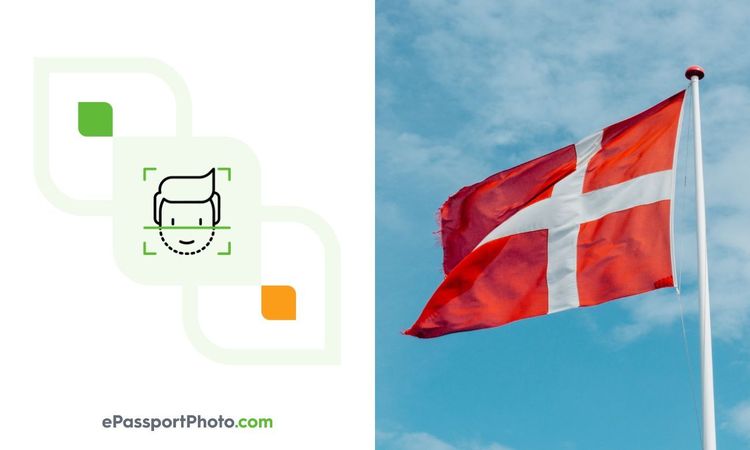 The land of the Vikings, the seafaring race that was once feared throughout Europe is now a peaceful and tranquil land of great natural beauty and warm and friendly people. Located on the Jutland peninsula, Denmark, including the 400 islands that line the coast, is one of Europe's smallest countries. However that does not stop it from being a favored holiday destination not just for Europeans, but for people from all over the world. The Danes are a tidy and organized people who take great pride in maintaining the natural beauty of their country which can be seen from the pristine villages that dot the landscape, the crystal clear water in the fjords, the lush vegetation on the rolling grasslands and the mountains and the long stretches of clean beaches. Of course, the cuisine, especially the Danish pastries are world famous.

Passport and visa photographs requirements for Denmark are the same and are not complicated. However, the photo specifications must be followed very carefully. Denmark's Ministry of Foreign Affairs gives visa applicants this warning – "Photos will be scanned onto the sticker and it is very important that the following requirements are met. If not the application process will be delayed until a proper photo is handed in."
The photos must be recent and identical
Photos must be 45mm high and 35mm wide
Only color photographs are accepted. Please note that the older policy of accepting either black and white or color photos is no longer valid.
The background should be light and plain. Patterns or designs in the background are not acceptable. The photos must be such that when scanned the image appears clearly.
Your face MUST fill between 70 to 80% of the total photos area.
While headwear is allowed if required because of religious beliefs, the face including the cheekbones and the chin must not be covered.
While both printed film based photos and digital images are accepted, the minimum resolution for digital photos is 300 pixels.
Citizens of European Union countries do not require a visa to enter Denmark. People from some other countries are also exempt from requiring a visa. These include Australia, Canada, Japan and the USA. If you are a citizen of another country, you should check with the Danish Embassy nearest you to see if you are required to have a visa to enter Denmark
People from other countries who do require a visa to enter Denmark should be in possession of a passport with at least 6 month validity left and a return ticket. If you have a Schengen visa which is common for many European Union countries, this will suffice for your entry into Denmark also.