Passport Photo Requirements in Italy
July 4, 2008 /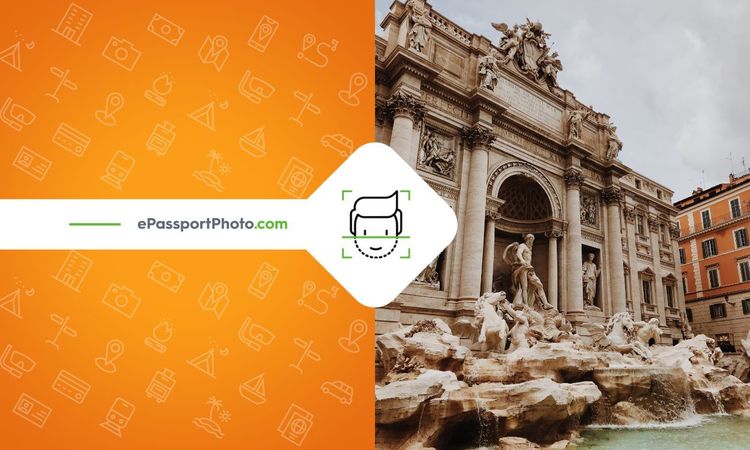 According to the GDP calculations, Italy is ranked as world's 7th largest economy. Moreover, it is the sixth largest exporter of manufactured goods in 2004 as per the OECD. Famous for its ancient culture, traditions, and the religious practices, Italy is a place that attracts many tourists from around the world as it is also an all-time favorite location for the tourists and researchers. Today, Italy is a democratic republic and a one of the most famous world heritage sites that also boasts of a versatile landscape.
If you are planning to apply for an Italian passport, you have to enclose two identical color photographs of size 30 x 40mm along with other documents. The passport photo should show the frontal view of the subject with a white background. The photographs should not be more than 6 months old. The passport photo specifications are similar to the standards adopted by the European Union (EU).
In case you are planning to visit Italy, you need a valid passport except for the citizens of some of the countries such as Argentina, Australia, Brazil, Canada, Switzerland, Chile, Costa Rica, United Kingdom, Japan, New Zealand, Singapore, United States, and Venezuela. The citizens of these countries do not require a visa while entering as a tourist. They just require a document of identification instead of a passport. While applying for a visa to Italy, you have to submit the documents, such as application form, valid passport with one full blank page, as well as the evidence of sufficient funds to support your stay in the country. Apart from these documents, you need to provide one passport-size photograph with the visa application.
The photograph for Italy visa must be taken within past six months of applying for the visa, and should be pasted or stapled on the application form. The size of the photo must be 5 cm square (approx. 2 inches) with the head at the center of the frame. The visa photo can be color or black and white, but it needs to be taken against a white background. Head coverings or hats are not acceptable until they are used for religious beliefs. The head covering should not cover any part of applicant's face. One is not allowed to wear sunglasses unless they are recommended for medical reasons, such as an eye patch.
Since the passport and visa requirements are liable to change at a short notice, hence the travelers are suggested to check the latest requirements with their respective embassies or consulates.