Tips on the Fly!
June 1, 2016 /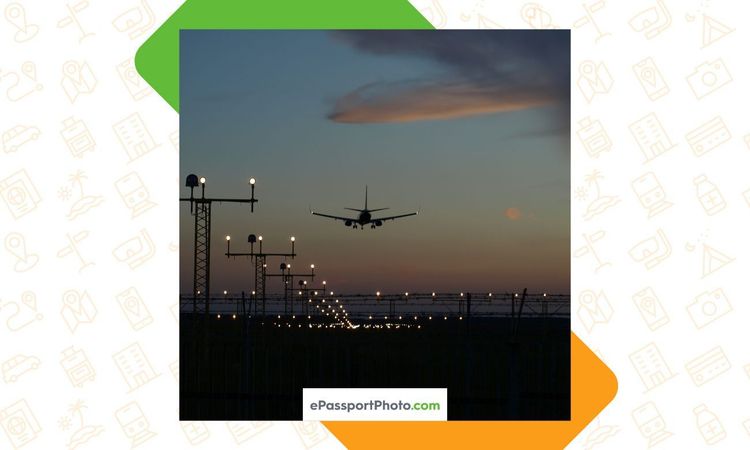 Going somewhere? Enjoy these quick tips for guaranteed passport photo success!

Your passport application processing will likely be delayed if you do not submit a photo that meets these established requirements. Why take a chance and leave your travel timeline up in the air? To avoid such processing delays, ePassportPhoto.com can help you accomplish this process with immediate feedback on your image, as well as our 24-hour processing time!
Your U.S. passport photo must be:
A color image
An image printed on matte or glossy paper (photo quality)
The standard 2 x 2 inches (51 x 51 mm) in size
Centered so that the subject's head is between 1 inch and 1 3/8 inches (between 25 and 35 mm) from the bottom of the chin to the top of the head
Taken within the past 6 months to reflect your current and most recognizable appearance
Taken in front of a plain white or cream colored background
Centered to reveal the subject's entire face
Taken with a neutral facial expression/natural smile, and with both eyes open (this is key!)
Photos must not be digitally enhanced or altered to change your appearance in any way. If you take the photo with your digital camera, the image must adhere to the following specifications!:
The image dimensions must be in a square aspect ratio (height and width must be equal!)
Cropped to 600X600 pixels
Got questions? Be sure to message us at ePassportPhoto to get quick guidance from our representatives!