Trouble with baby photos? We got this!
June 17, 2016 /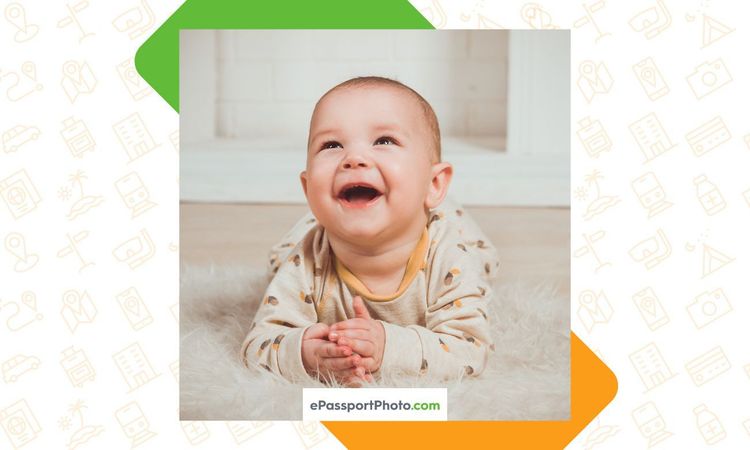 Having trouble with those pesky baby passport photos? We know that this can be a burden and cause unnecessary distress during your trip or vacation planning.
There are some incredibly simple, yet effective measures to ensuring an easy process. To make sure that you've done this correctly or would simply appreciate confirmation on what you think is a satisfactory passport photo, feel free to submit here, via ePassportPhoto.
Follow this easy guidelines:
The subject should be looking directly at the camera.
Both of the subject's ears should be visible and neither should be obscured.
The subject should maintain a closed-mouth position.
Both of the subject's eyes should be open and very visible.
For the entirety of the image, The background should be white or off-white.
Additionally, the photo should be taken in a bright environment and there should be no shadows across or behind the subject.
There should be no objects on the subject's face or background (toys, blankets, etc…).
As with all passport photos, the image should be sharp, clear, properly-contrasted, and uncomplicated!
ePassportPhoto.com has been revolutionizing the passport photo business since 2005 and we've seen how tricky it can be to achieve the perfect baby passport photo. Our primary goal has been to put an end to the passport photo rip-off and resulting frustration. We believe that there's no reason you should have to spend valuable time and money just to get a simple, compliant set of passport photos.
Be sure to take advantage of our professional order processing team, which has gained unparalleled passport photos compliance experience as the largest passport photos shop in the world!
Wishing all of you happy travelers a fantastic journey!
Cheers,